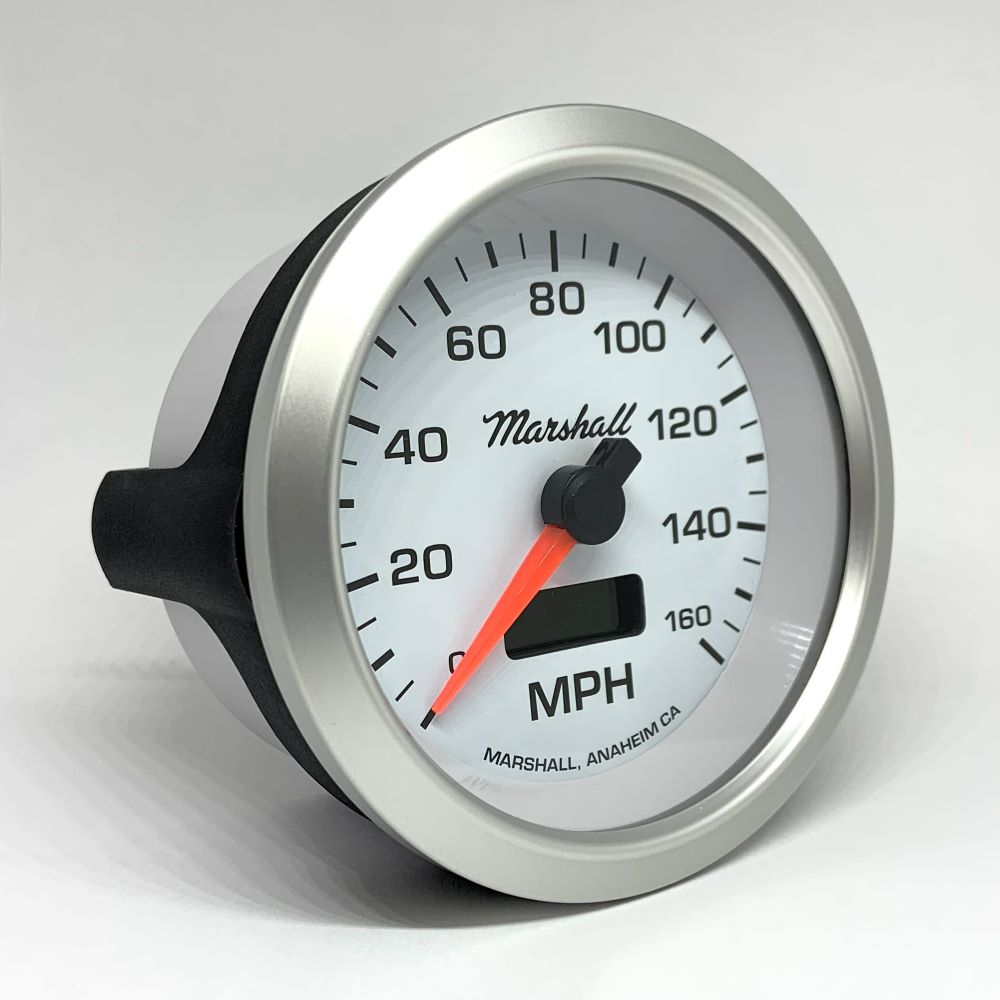 Frequently Asked Questions

This item is also available with the following bezels:
Black bezel (Item: 2252BLK)
Polished stainless steel bezel (Item: 2252SS)
Polished stainless steel step bezel (Item: 2252STP)

Products > Comp II LED
3-3/8" Speedometer
Item: 2252
Price: $214.95 ea.


Comp II LED gauges feature through-the-dial LED lighting and glowing 3D pointer for a cool look and easy viewing at night.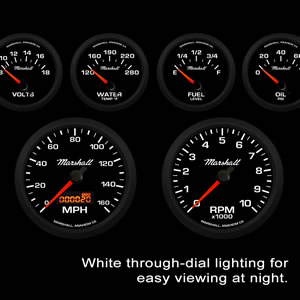 This gauge is also available with black bezel, chrome bezel or polished stainless step bezel.
Add BLK suffix to part number for black bezel.
Add CHR suffix to part number for chrome bezel.
Add STP suffix to part number for polished stainless step bezel.

Speedometer features two trip meters and odometer (miles). A remote mount TRIP/CALIBRATION button is included. Calibration is as easy as pressing a button and driving one measured mile. Just recalibrate the speedometer whenever changes are made and the speedometer will automatically adjust for the changes and accurately indicate speed. Marshall speedometers come calibrated for 16,000 pulses per mile.

Marshall electronic speedometers are designed to work with both hall effect senders and magnetic pickup sensors. Any speed sender or electronic module that meets the following conditions can be used with our speedo:
Pulse range generated proportional to the vehicle speed
Signal with minimum 3V peak to peak signal - typical for 3-wire hall effect and 2 wire vehicle speed sensor outputs
4000-200,000 pulses per mile (16,000 is typical).
3-3/8" SCX performance in-dash speedometers and tachometers feature high-speed stepper motor movement, LED through-the-dial lighting, red illuminated pointer, and easy-install u-clamp.