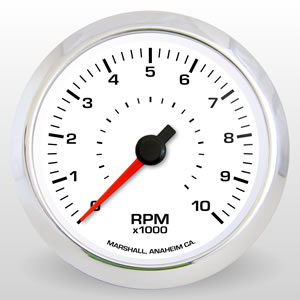 Frequently Asked Questions
Products > SCX Sport
3-3/8" Tachometer
Item: 5351


Marshall SCX Sport gauges feature 2 color white and amber through-the-dial LED lighting and illuminated pointer.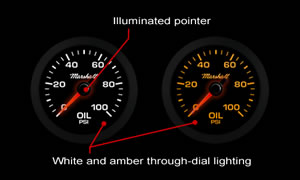 The Marshall Instruments 3-3/8" in-dash tachometers work with most 0.5-6 PPR (pulses per revolution) vehicles (1 to 12 cylinder). Our tachometers are designed to work with a wide variety of ignition types, including standard inductive coil (-) connection and any electronic ignition system with a clean tachometer output signal.

3-3/8" SCX performance in-dash tachometers feature high-speed stepper motor movement, LED through-the-dial lighting, red illuminated pointer, and easy-install u-clamp.