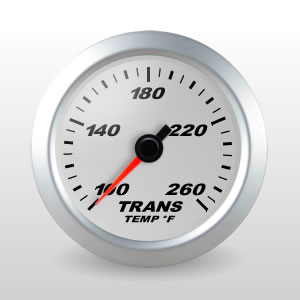 Frequently Asked Questions

This item is also available with the following bezels:
Black bezel (Item: 5437BLK)
Polished stainless steel bezel (Item: 5437SS)
Polished stainless steel step bezel (Item: 5437STP)

Products > SCX Silver
Trans Temperature
Item: 5437
Price: $119.95 ea.

Gauge Type: Trans Temperature
Gauge Range: 100-260F
Sender Included: Yes






This gauge features one-touch peak recall and programmable high and low full dial alarm. There is also an external alarm output (12V, 500mA) that can be used to activate an external warning light when an alarm condition exists.

Peak recall and programmable full dial warning are accessed via the included remote mount push button.