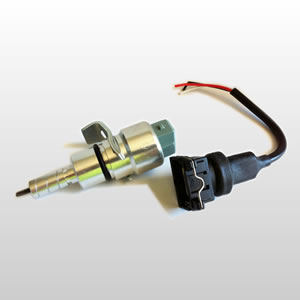 Products > Accessories
Speedo Sender: Ford
Item: 9222
Price: $60.95 ea.

Ford Speedometer Hall-Effect Sender, 16-Pulse per Revolution

Use our sender to convert your mechanical speedometer takeoff or electronic sensor-style speedometer output to an electronic pulse output. They are designed for use with custom installations, early model transmission applications, and all Marshall electronic speedometers.
16 pulse/rev output, Hall-effect
0.104" driver key
Quick disconnect/cable wire harness included
For FORD transmissions type
Working voltage: 8-30 VDC.
Temperature range: -40C ~ +80C.
Wiring: Red: +12V. Black: Ground. White: signal output